03 Feb 2022
AUTO PARTS COURIER

|
INSIGHTS

|
INTERNATIONAL COURIER

|
NEWS

|
CNW Courier NetWork Continues Global Expansion with a New Office in Romania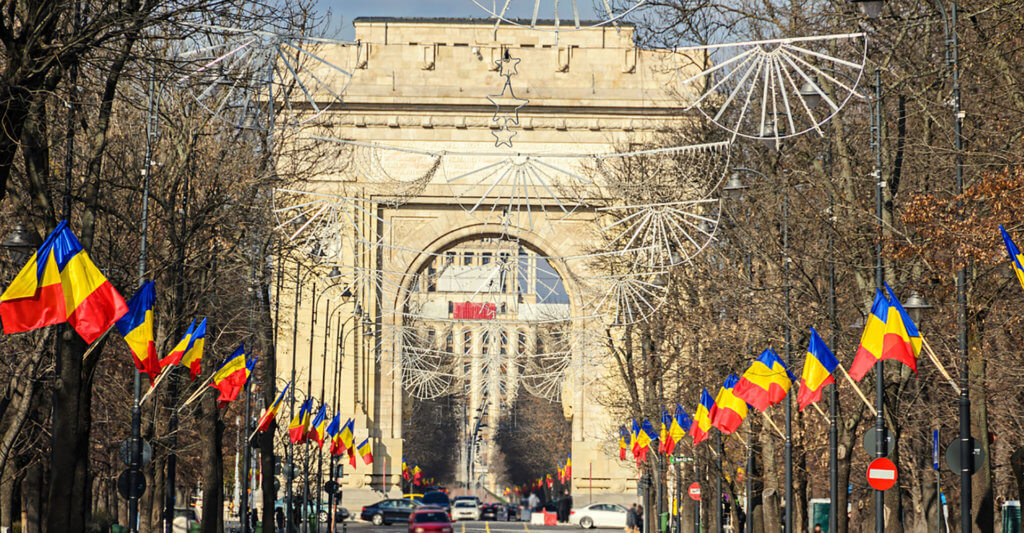 CNW Courier NetWork announces Bucharest, Romania as its newest operational location as a continuation of its global expansion. Based on the rapid industry growth, the new office provides the convenience and logistical advantages necessary to meet the subsequent demand from local customers.
Over the years, Romania has emerged as an established leader in the automotive industry. Vehicle parts account for the country's top imports and exports, totaling $4.2 billion and $6.99 billion, respectively. Followed by car imports totaling $3.23 billion and car exports at $5.53 billion.
Additionally, Ford announced its most recent Romanian investment of $300 million for the production of a new light commercial vehicle, with the company's first all-electric volume vehicle also set to be manufactured at Craiova Assembly Plant and debuted by 2024. This pushes the global automotive company close to $2 billion in total operational investments in Romania.
To fulfill the international courier and just in time needs of this rapid industry growth, CNW Romania will offer its signature services, including Next Flight Out, Air Charter, and On-Board Courier solutions, with a high focus on the ultra-critical services. The variety allows customers to choose the best option and fastest solution for each shipment in order to meet deadlines. CNW prides itself on consistently delivering tailored shipment solutions to fulfill every need respective of urgent delivery deadlines or destinations. A unique quality assurance process enhances the logistics solution and confirms a safe and secure package arrival.
CNW Romania is the latest of openings in recent months and represents the company's swift growth and 27th global office. As with other established critical courier centers, the Romania office provides the same quick, efficient, and cost-effective shipping solutions that customers have come to expect and appreciate for their urgent shipping needs.
The Romanian team, is a highly experienced team, with strong ties into the automotive and critical service portfolio, covering all of Romania's free trade zones and industrial complexes with vast experience and knowledge of the industry's needs. Ground, air, customs, and out of the box solutions. The new office – has a strong play – hand in hand with its sister team in Hungary, covering the east European growing service demands as they come.
CNW Courier NetWork is an international critical courier services provider, partnering with industries reliant on urgent and critical logistics. For more than 35 years, CNW has continued its expansion to cater to the needs and expectations of a growing industry. With a history of excellence in global logistics and a steadily growing office network, CNW makes it conveniently possible for the Automotive and Semiconductor industries to meet shipment deadlines no matter where their sites are located in the world.
Contact CNW Courier NetWork today to discuss your expedited international shipping needs in Romania or around the world.
Sources:
https://oec.world/en/profile/country/rou?tradeScaleSelector2=tradeScale2
SIGN UP TO GET THE LATEST NEWS & LOGISTICAL INSIGHTS